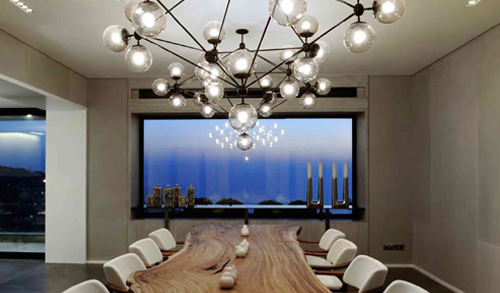 designer: maria group – project name: c. apartment – type: residential – location: lebanon
Residential projects are often some of the most challenging that we work on. Realising personal tastes, through design and technology, to create comfortable spaces is something we excel at. Our purposeful application and integration of light throughout a home brings great value to the end result and creates a functional yet welcoming environment.
The natural and artificial lighting follow the tempo of the apartment, highlighting the spaces and materials employed, concealed fittings to provide theatrical effect, wall lamps with dual light emission reflecting on the corridor's ceiling and custom made decorative lighting fitting for dining room.